Services of the Tubadoc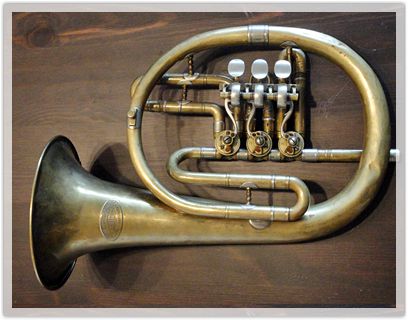 The range of my services includes everything from changing the water key cork to a general overhaul plus varnishing, for example:
Modifications
Dent repair/removal
Trigger-Installation (sound adjustment)
Manufacture of parts with traditional craftsmanship
Overhaul of the machine
Polishing work
Purchase and sale of used instruments
Repairs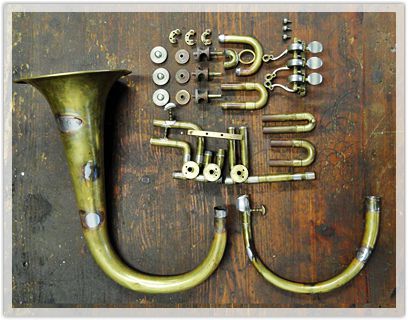 Repair works are offered to the following extent:
1. General overhaul with varnishing/silver plating*
The instrument is taken apart completely and chemically cleaned.
All buckles and dents are removed with skill and care.
Any faulty soldering points or seams are repaired.
All slides are loosened and made to run freely.
Water key gaskets, valves and valve felts are replaced.
The machine is completely overhauled.
The instrument is polished to a high finish.
In the end the instrument is returned to you in mint condition!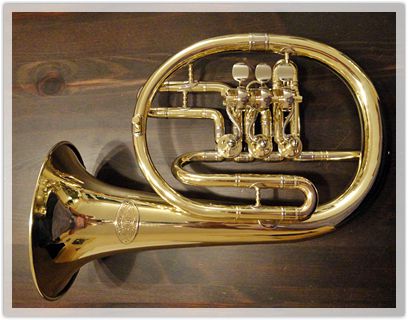 2. Partial overhaul / small revisions
Immediately apparent defects are removed.
The valves are checked and made to run well.
A general check-up and cleaning are carried out.
3. Overhaul of the machine
Perinet/rotary machine is overhauled exclusively
Cleaning
*Lacquering/silver plating/gilding/electro-plating is done by outside partners
Price List 2018/2019
The actual price can only be estimated after assessment of the instrument and may therefore deviate slightly.
All prices are net values and include lacquering or varnish removal in Euros, plus shipping and packaging.
| | | |
| --- | --- | --- |
| | Trumpet/Flugelhorn | 412,98 € |
| | French horn | 630,34 € |
| | Double horn | 789,89 € |
| | Tenor horn/Baritone horn, 3 valves | 706,42 € |
| | Tenor horn/Baritone horn, 4 valves | 760,76 € |
| | Tenor Trombone with thumb-valve | 648,96 € |
| | Tuba, 4 valves | 1.738,88 € |
| | Tuba, 5 and 6 valves | 1.956,24 € |
| | Kaiser Tuba | 2.390,96 € |